Mr. N. N. Tata (Chairman)
Mr. N.N. Tata is a graduate of Sussex University U.K. and IEP (INSEAD) and has wide experience in the field of marketing, administration and investments. He is the Chairman of Trent Ltd., and Trent Hypermarket Ltd., Managing Director of Tata International Ltd., and Director of other prominent companies like Voltas Ltd., Titan Company Ltd. etc. He had earlier worked with Nestle, U.K.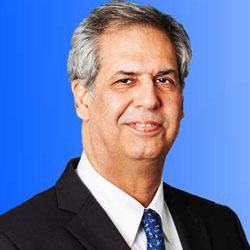 Mr. F. N. Subedar (Vice Chairman)
Mr. F. N. Subedar is a Chartered Accountant and Company Secretary and has vast experience in the matters of company administration, taxation, accounts, and finance. He is on the Board / Audit Committees of various Tata companies. Mr. Subedar is past President of the Bombay Chamber of Commerce & Industry and has earlier headed the Direct Tax Committee of the Chamber.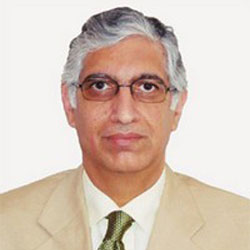 Mr. A. N. Dalal (Executive Director)
Mr. Amit Dalal has obtained his MBA from the University of Massachusetts, USA. He is the Executive Director of Tata Investment Corporation Ltd. and a Director on the Board of various companies and is associated with Charitable Institutions.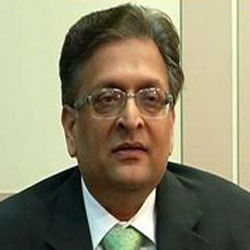 Ms. Vedika Bhandarkar (Director)
Ms. Vedika Bhandarkar is a B.Sc. graduate and MBA from Indian Institute of Management, Ahmedabad. Ms. Bhandarkar had been Vice Chairman and Managing Director of Credit Suisse India and Head of Investment Banking Department and Global Market Solution Group, having rich experience in Investment Banking, structured finance and capital market. She had also served as Managing Director and Head of Indian Investment Banking business of J P Morgan in India. At present she is a director in various other Tata companies.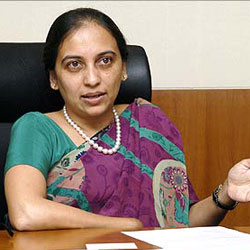 Mr. Suprakash Mukhopadhyay (Director)
Mr. Suprakash Mukhopadhyay holds the position of Company Secretary and Group Corporate Secretary at Tata Sons Private Limited. Prior to joining Tata Sons, he was the Global Treasury Head and Company Secretary of Tata Consultancy Services Limited. Mr. Mukhopadhyay has an overall experience of 30 years in various roles in many Tata companies. He has exposure and rich experience in dealings in Treasury, Corporate Secretarial & Governance and Compliances. He is a First-Class B. Com (Hons) Graduate from St. Xaviers College, Kolkata. He is a Chartered Accountant, Cost Accountant and Company Secretary. He is a rank holder in the Intermediate and Final examination of Institute of Cost & Works Accountants of India.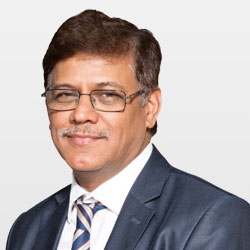 Mr. Abhijit Sen (Director)
Mr. Abhijit Sen has a B. Tech (Hons) degree from the Indian Institute of Technology, Kharagpur and a Post-graduate Diploma in Management from the Indian Institute of Management, with Majors in Finance & Information Systems. Throughout his academic career, he was a recipient of numerous academic awards and distinctions. Mr. Sen retired from Citi India in February 2015 after serving as the Chief Financial Officer – India Subcontinent for over 18 years. Mr. Sen is associated with E&Y , as a part-time Senior Advisor, to provide broad strategic support for their activities in the Banking and Financial Services Sector . He currently serves on several Boards in addition to chairing on several other Board Committees.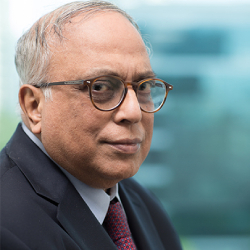 V Chandrasekaran (Director)
Mr. V. Chandrasekaran,is a qualified Chartered Accountant, having more than three decades of experience in Life Insurance Finance, Housing Finance and Mutual Fund Investment with adequate exposure to a gamut of investment and process involved in investment decision making, Investment Monitoring & Accounting and Investments Research and Risk Management. His key competencies include Treasury functions in Equity, Debt and Money Markets, Investment Strategies and Analysis, Credit Review and Monitoring, project Finance, Equity Research Credit Appraisal in Housing Finance including both retail and project finance.  He has worked nearly 32 years in finance and investments functions.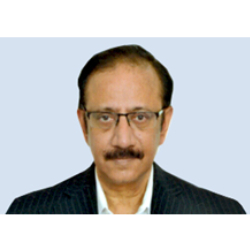 Mr. Rajiv Dube (Director)
Mr. Rajiv Dube is an Indian  industry veteran with nearly 36 years of multi-sector experience, having served at the the senior levels of two Indian  conglomerates – Tata and Aditya Birla. An engineer and a post graduate in business management, he has served on several other Indian and foreign boards in various capacities over 21 years and brings deep insights in corporate governance, management and transformation of businesses as varied as auto, metals, mining, power and renewables, cement, trading, textiles, retail and financial services. Currently, Mr. Dube  is an Independent Director on Boards,an advisory board  member and  professor of  practice at the Deakin Business School, Melbourne and a senior advisor to firms in India and Australia.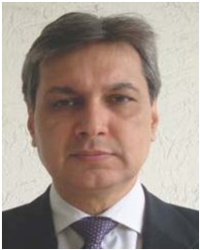 Mrs. Farida Khambata (Director)
Ms. Farida Khambata is Master of Arts in Economics from the University of Cambridge, a Master of Science in Business Management from the London Business School and a Chartered Financial Analyst and has attended the Advanced Management Program at Wharton. She is a Co-Founder of Cartica. She was earlier with International Finance Corporation ("IFC") and was a Member of IFC's Management Group, the senior leadership team of IFC. In her last position at IFC, she served as Regional Vice President in charge of all operations in East Asia and the Pacific, South Asia, Latin America and the Caribbean and the Global Manufacturing Cluster.